Let community projects upvote your great posts that almost nobody reads!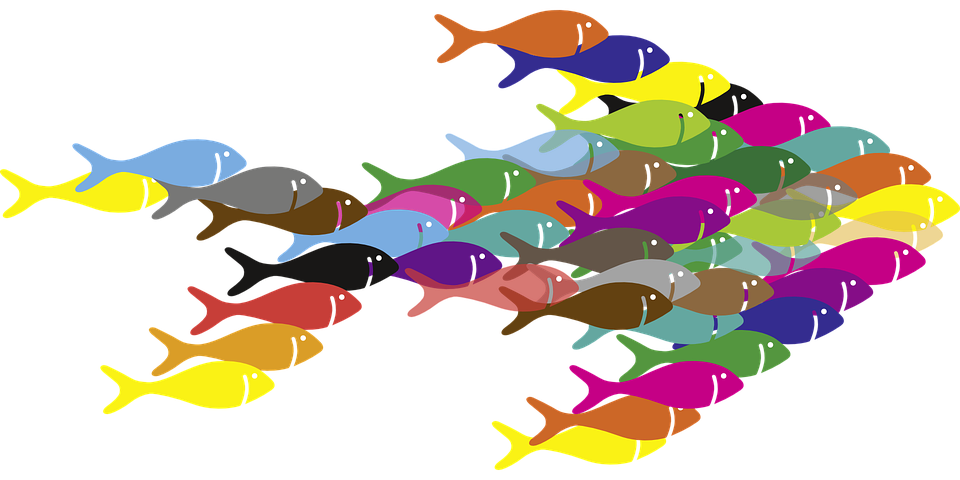 source
Did you start with high expectations at Steemit and were very disappointed after receiving very few upvotes for your hard work? It does not feel good when your self-vote contributes most to your author payments. Luckily, there are some amazing community projects that are there to help. Requirements are unique and high-quality posts. I want to share them here:
Minnow Support Project
The Minnow Support Project(MSP) is a Witness created community designed to spread the values of Peace, Abundance, and Liberty, help Steemit grow, and train and retain minnows on the platform.
Registration
Information about the registration can be found here minnowsupportproject.org/discord. Go to the discord channel for registration. After writing $register yoursteemitusername in the #register channel, you recieve a memo and you have to send 0.001 SBD/STEEM to @msp-reg with your specific memo.
Benefit
Every 24h you can upvote one post. Go to the #upvote channel and write $upvote yourposturl.
Obligation
Follow the rules
Qurator
Qurator is a service that helps users who pour their blood, sweat and tears into content creation to get noticed and rewarded for their efforts.
Registration
To apply for approval send 2SBD/STEEM to @qurator.
Memo must be your name or the name of a friend that you would like to get approved.
If you get approved you will receive a wallet message.
If you get denied you will be refunded.
Benefit
Daily upvote for newly posted content. The upvote is worth from 0.11$ to 1.72$ depending on the Tier.
Each day 5 posts from members will be selected and presented in the daily post.
Access to post-promotion via discord. After upvoting and commenting one post from another member, one post can be published every day.
Access to the voting bot @qustodian. The maximal post age is 3.5 days and every member can use the bot once a day.
Obligation
Write posts without low-quality content, plagiarism, and incorrect image sourcing.
Tier system
Every user starts at tier 0. When upvoting the daily @qurator posts with at least a vote worth of 0.01$, the Tier can be improved to tier 1 (4+ upvotes a week) or tier 2 (7+ upvotes a week). Higher tiers can be achieved by delegating SP to @qurator.
STEEM Engine
The STEEM Engine is a Discord community dedicated to promoting engagement among its members. Visit our Discord server to apply today!
STEEM Engine introduction post
Registration
Get started today by joining our Discord server and following the instructions in the starthere channel!
For registration you have to fill out a registration form. When approved you have to resteem and upvote the latest post from @thesteemengine.
Obligation
Upvote all posts from @thesteemengine with 100% voting power.
Benefit
Daily upvote with around 0.1$ from @thesteemengine for your post after you upvoted and commented two posts from the #baggage-car_post-promotion channel. At least two upvotes and comments from other members from the post-promotion channel for your linked post.
Each day, 10 posts from members are manually selected and are presented in the daily curation post.
MAKE-A-WHALE
@make-a-whale is a community project to create a whale that always supports its feeders.
Registration
To participate you need to post good original content, have a Reputation of 50+ and 500+ Steempower.
All slots currently filled! As MAW grows we will open up new slots to new members.
Stay tuned for more info!
Benefit
Upvote every 22 hours, when a new article is posted. The upvote is worth $0.88, but can be increased by paying Steem.
Obligation
Upvote all posts from @make-a-whale with 50000/ (Your SP) = Voting Weight
Feed Your Minnows BOT
Feed Your Minnows is a great project that @oleg326756 came up with where he would feed his Minnows (his awesome followers). He would make a post once a week and all the SBD earned by the post will be paid out to the registered Minnows.

This inspired me to make a Feed Your Minnows of my own, with a little twist of course!
Registration
Pay 2 Steem/SBD for a lifetime membership, or upvote all posts with at least 0.01$ and leave a comment with #feedme.
This has to be repeated every week if you have no lifetime membership. Follow @feedyourminnows for receiving the post every week.
Benefit
Upvote every 24 hours, when a new article is posted. The upvote is worth $0.10.
Resteemable
No registration or rules in place.
Usage: 1. Navigate to any Steemit.com Article - 2. Erase "https://" - 3. Type "re" - 4. Get an Instant Upvote & Resteem
@resteemable has a curation trail, which can be found here: https://streemian.com/profile/curationtrail/trailing/943
You will be asked to spend 0.5 SBD every time you use the resteemable.
MinnowsUnite
The #MinnowsUnite project's goal is to maintain 100% transparency while helping minnows band together to distribute rewards to well deserving pieces written by minnows.
Registration
To register head to our Discord and type !addminnow [username].
Then head back on over to Steemit.com and send 1 SBD to the account @minnowpond.
Benefit
Upvote of your posts from @minnowpond and its curators with random weight percentage for 1 week.
After one week, 1 SBD can be paid again to recieve upvotes for another week.
Obligation
Pay 1 SBD each week.
steembasicincome
An introduction can be found here.
@steembasicincome is operated by @josephsavage.
Registration
Send 1 STEEM to @steembasicincome. Include the name of who you want to sponsor in the comments. You and the person you sponsor will each receive shares in the program. You can also send 1 SBD and the extra value will be treated as a donation to the program and used for promotion or powering up.
Benefit
Upvote of your posts and comments.
Obligation
A reputation above 20.
Manual Curation from @kobusu and @mariachan
Whe will resteem to a 4000+ followers and upvote x2 rate (0.23+$).
Especial cool posts, in my opinion, get a bit more… ;)
Registration
Send 0.1 Sbd or Steem + Url of your article in memo to @kobusu .
Benefit
Upvote and resteem of your post.
Obligation
High-quality post without copy/past, harassment etc..
Steemdunk
Steemdunk is an automatic author curation service and can be found at
https://steemdunk.xyz/
Benefit
When activating Allow Steemdunk to upvote your content (max once per day) in https://steemdunk.xyz, posts will be upvoted with 15% voting power (0.12$). It is not guaranteed that every post is upvoted. It also possible to pay 0.200 SBD for one 100% upvote.
Obligation
When registered, all posts from @steemdunk will be automatically upvoted with 100%.
It is possible to avoid this by paying 5 SBD or 10 SBD per year.
thehumanbot
Let me Introduce Myself. I am a bot operated by a human who is known as sanmi in steemit.
Read more in the introduction post
Registration
Post your link in the comment section of the newest post from @thehumanbot.
Benefit
Every day, 10 posts which follow the guidelines are manually selected and upvoted.
Obligation
Please read the guidelines for being selected by @thehumanbot.
SteemFollower
It is not Upvote for Upvote System!
in Steemfollower, only good contents Receive Upvotes.
Benefit
When you upvote at least 5 posts through Steemfollower, your last posts will be visible for one day until it receives a certain upvote amount. If you upvote more posts trough Steemfollower, your latest post will be shown longer. You can buy more visibility at the internal market.
Registration
Go to https://steemfollower.com/ and register with your steemit account. If you want, you can also register through my referral link .
Security:
You will Login with Steemconnect, we never store your information on server or on your browser.So, Hacking your account by this site is impossible.
Do you know more community projects which supports minnows? Please write a comment.